The 10 Days to Touch 10 Million movement provides a way to touch and inspire those we love with this message -"Your life matters, You are loved!"
The 10 Days to Touch 10 Million movement started as a grass-roots initiative to combat the increase of depression and suicide with inspirational media/music — and has already been featured on Times Square, and promoted through FaceBook/Twitter by hundreds and thousands of people, including recent promotion by NFL players, Famous Speakers, CEOs, Music stars, and other remarkable people (like you!).
The media clips that are contributed for this cause contain inspirational spoken segments produced by 7-time Emmy award winning composer/producer Gary Malkin (co-creator of Graceful Passages: A companion for living and dying) – and are being spread through social media outlets, and face-to-face with homeless shelters, nursing homes, youth groups, and in homes by hundreds and thousands of people around the world. (Regarding the message in the first WisdomFilm, "Our Deepest Fear", see note about Nelson Mandela)
While traditional media is about Entertainment, this is about "Inner-tainment" – instead of focusing on the rush of "human doing", this is intended to give peace in "human being". The world needs you – here's some reasons why you might be inspired to join us in spreading this message:
Approximately 1 out of 10 adults suffer from a depressive disorder
14.5% of students in grades 9-12 seriously considered suicide in the previous 12 months
Everyone, will at some time in their life be affected by depression — their own or someone else's
1 in 3 are currently experiencing some degree of loneliness or fear
Every forty seconds another person commits suicide
Recently, even the Wall Street Journal published an article about the increase in suicide rates.
One of the most sad things is that because we are so good at wearing a mask, it is possible that even the people closest to you might be the ones who feel this fear and loneliness, without you even being aware of how deep it is.
So starting the end of November, 2009 we started a movement in 10 a day period that will touch over 10 million people worldwide with this message – "Your life matters – You are loved".
**Results of movement so far
We have done something awesome together, already touching a
massive amount of people, and will continue to grow and make a needed difference throughout the world with this message!
It is very difficult to put a number to the amount of people touched so far (*see note below on all the distribution channels), but we have no doubt that with your help, this work will grow to reach many, many more than just 10 million.
Some examples of all the people that were touched in some way:
Video and/or event already posted on nearly 4,000 FaceBook pages – and in hundreds of thousands of FaceBook feeds
Twitter buzz, promotion, and recognition from so many, including Religious Leaders, Deepak Chopra and other speakers, NFL players, CEOs, and other remarkable people (like you!)
Newsletters & emails (through the viral inviter, and other methods) that went out and will go out to millions of people
Posts of video and discussions of it in online communities and listserves, distribution of video through YouTube, and dozens of other video sharing tools
Coverage by media (radio, newspaper, TV) with significant amount of listeners/viewers (e.g. posts will go on over 50K blogs and news media pages)
Movement was featured on the Times Square megatron,
Street team and others downloading the film to show in shelters, homes, youth groups, and churches around the world… (the CNN iReport of the visit to the homeless shelter in LA is posted here: http://www.ireport.com/docs/DOC-362023 – please feel free to share it on FB, twitter, etc)
And on and on – efforts that will continue and touch millions of lives long into the future
We received hundreds of emails and messages from people who were touched by the message, and thankful that it was shared by those they loved.
**You can make a difference!

If you would like to continue to be a part of sharing this message "Your life matters, You are loved!" – we would love to have you be a part of it!
Join at http://www.wisdomfilms.com/join
There are so many more people we can touch with this message through simple, caring, coordinated actions.
The world needs you now, more than ever. Here's how you can help make "10 Days to Touch 10 Million" a reality:
The lives of those you love will forever be changed during this season.

Whose life can you make better today by simply sharing this with them?
How will it feel when someone thanks you for caring enough about them that it saved their life?
For just a moment, let's pause from the hectic rush of life and reconnect, and especially let's reach out together to those who currently believe they are inadequate, worthless, or "not enough". Together we can touch 10 million lives – and reach that one person who needs it now most of all.
(If you work in media, consider doing a unique segment about this to help spread the word. See Press Kit)
– WHAT IS THE STORY? –
The first WisdomFilm shared contains a never-before-released reading of the world-famous quote "Our Deepest Fear" by the author. This quote, often attributed to Nelson Mandela, is actually an excerpt from Marianne
Williamson's book, "Return to Love". (See note about Nelson Mandela)
Our friend, Gary Malkin (7 time Emmy award-winning composer/producer and founder of wisdomoftheworld.com), tracked down the author and captured the only known recording of this
inspiring message. He then created a music and spoken word montage that was also set to awesome images by award-winning cinematographer, Louis Schwartzberg of BlacklightFilms.
The beauty and power of this first mini-media experience is what inspired Gary to create the concept of WisdomFilms™. From it, he also set a goal to capture and share in this compelling way, authentic universal messages of wisdom from as many visionaries as possible, known or unknown. Gary has a talent in his interviews of stripping away the superficiality and getting to people's hearts. Once he captures that most authentic part of a person, he scores it to music, and the result is profound and almost magical.
It's worth taking a moment from the rest of your life to pause, and internalize whatever you are meant to feel as you experience it.
– HOW IT WILL WORK –
People around the world who receive and watch this message are moved to share it with their friends and family, as an expression of thanks to any who have inspired us in some way. It provides a moment to remind each of us to hold onto our dreams, that we have divine identity and unlimited potential.
To help capture the message, there have been pre-recorded and live online radio interviews. These interviews highlight living examples of remarkable people who have been able to transcend their fears to serve others and accomplish remarkable things.
Les Brown, Bob Proctor, Sean Stephenson (Get off your 'but'), Dr. Pankaj Naram, Kevin Sharp, Isaac Shapiro, Christine Comaford, Ken Wolkoff, Sandy Carter (IBM Exec), and many more…
.
You can also volunteer to be a bigger part of the movement - join the "Dream Street Team", and help make this moment unforgettably meaningful. Dream street team members either help promote this message online, or they personally take the message to homeless shelters, churches, youth groups, nursing homes, correctional facilities, community places, and especially to their own family and friends, – as a way to spark meaningful conversations about common dreams and how we might help each other achieve them.
To join the "10 Days Dream Street Team", please go here.
The end result is that we will touch over 10 Million people with this important message — connecting them more with themselves, their dreams, their Creator, and those they love.
– You are NEEDED! –
This is bigger than any of us. According to the statistics, there are people you know who are in pain, who are secretly hiding behind a mask. You have the opportunity to gift them with this magical moment that just might change their day – or their life.
Feel free to invite others to this movement who you think might benefit from being a part of it. Also, Join the "Dream Street Team". If nothing else, simply pause to reflect on and realign with what you were sent here to do.
Thank you for letting us share this with you, and for sharing it with others who need to experience it.
– DREAM BIG: YOU ARE MEANT SHINE! –
As expressed in this short film, "We ask ourselves, Who am I to be brilliant, gorgeous, talented, fabulous? Actually, who are you not to be? You are a child of God. Your playing small does not serve the world. There is nothing enlightened about shrinking so that other people won't feel insecure around you. We are all MEANT TO SHINE…"
____
Where did this WisdomFilm come from?
Through the process of creating Graceful Passages: A companion for living and dying, 7-time Emmy award winning composer/producer Gary Malkin realized that we, as a people, are more distracted than ever before. That the meaning in our lives is overwhelmed by too much human doing, rather than human being…
The reaction of over 500,000 people, who have benefited from the music and words that brought peace during the moments of change, has confirmed something. The challenges of daily living threaten to

undermine our ability to nourish our innate need for meaning, connection and compassion…and there is something about this music and spoken word montages that brings an uplifting dose of pure authenticity, intimacy, and connection.
Extensive research emphasizes the importance of mental, spiritual, emotional, and physical well-being in order to enjoy a long and fruitful life. Gary Malkin continued to create media pieces that are crafted to deepen the heart and spirit, awakening greater mindfulness and compassion throughout the transitions of life.
For the last 10 years he has interviewed what he calls "Wisdom Keepers" known or unkown, captured some of the most authentic, heart-felt messages reflecting universal wisdom, and scored them to inspiring music and visual montages.
The premier WisdomFilm highlighted in the 10 Days to Touch 10 Million project was the first one created by Gary, being able to track down Marianne Williamson and record the only known version of this world-famous quote: "Our Deepest Fear" (See note about Nelson Mandela), with visuals by award-winning cinemetographer Louis Schwartzberg. Click here to see a collection of mini-samples from upcoming WisdomFilms (and Gary's explaination of his vision and passion).
Why 10 Days to Touch 10 Million?
Some years ago I (Dr. Clint Rogers) lost someone I loved to suicide, my sister Denise.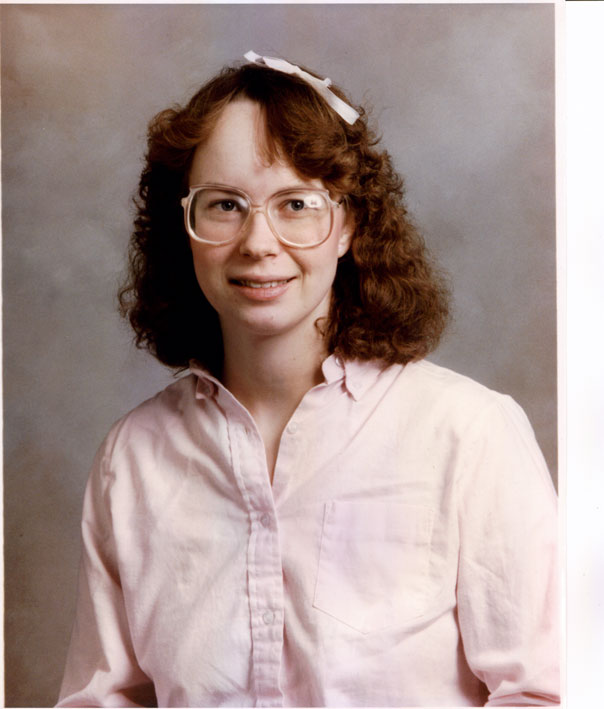 I felt this incredible sense of loss – just wanting to tell her how amazing she was, how much I appreciated and loved her! Even though surrounded by people in her life who loved and admired her, it was extremely difficult for her to see & feel that about herself.
According to the U.S. Center for Disease and Prevention, 14.5% of kids in grades 9-12 seriously considered suicide in the last year. And even if not suicidal, 1 in 3 people is currently experiencing some degree of loneliness or fear.
Why is it often so difficult for us to feel connected & loved?
Until recently, I was an expert at hiding my own sadness & pain, and it was very difficult for me to see or feel the love that was around me. I never really let people see what was inside of me, because something inside of me was afraid of opening up. I would smile at people, with moments of joy, but secretly felt extended periods of sadness & loneliness inside.
When I met Gary Malkin,
his open, authentic, & vulnerable personality, and his passion touched me. What a gift! Knowing so many others in my life who are going through tough times right now (e.g. relationship difficulties, job loss, & uncertainty of the future), I wanted to share this with them, as a moment of peace, and remembering. That is where the idea from 10 Days to 10 Million came from.
The combination of music & authenticity is so powerful!
I'm indescribably grateful for the people and moments that have helped me to let myself be loved, and that have inspired me to not give up on myself or my dreams. To me, Gary's work (in weaving inspirational music, images, and authentic words) allows all of us to connect with our true selves, not the person we are pretending to be, but the true self – the self that is "powerful beyond measure", "meant to shine", and so easy to love.
For this project, there is no sales pitch or gimmick – just reaching out to touch and lift each other.
I'm so grateful for the dream team of talented people who have worked so hard to share this message with the world — including those donating funding so that we can make sure that this project is focused more on the message, and not on marketing.
The thought of getting this out to 10+ Million people is moving. What matters more, however, is that it gets to those few people who need it the most — who will be moved enough by it that they will know how much they are loved, and how much their life matters!
Please SHARE this WITH EVERYONE in your life, — because you never know who needs to be reminded of how loved they are right now!
Peace & blessings,
~Dr. Clint Rogers
P.S. We have included a cool share tool, and an option for you to download this video, if you like – so you can watch and share it more freely with others.
___________
email: info@10daysto10million.com